The mid-term break was last week and so the kids had no school. On Thursday we loaded up and drove to Sheki, a beautiful little town in north-west part of the country. It is situated in the foothills of the Caucasus Mountains and has a very ancient history. There is a new and modern hotel there which is a great place to stay. The distance between our house and the hotel is about 310 kilometers and takes about 6 hours to drive. Although they have improved the road greatly it still takes a lot of time. Road signs are not popular here and I missed an important turn which added an hour to the trip there. (So that meant a 7 hour trip rather than 6).
It was a perfect weekend weather wise. The leaves were turning colour and the sun was shining all the time. We had a great hike in the town of Kish. Kish is located outside Sheki and has a small church building that dates back to at least the 5th Century. However, there was probably a church there long before then. The building was fixed up a few years ago and is a great reminder of how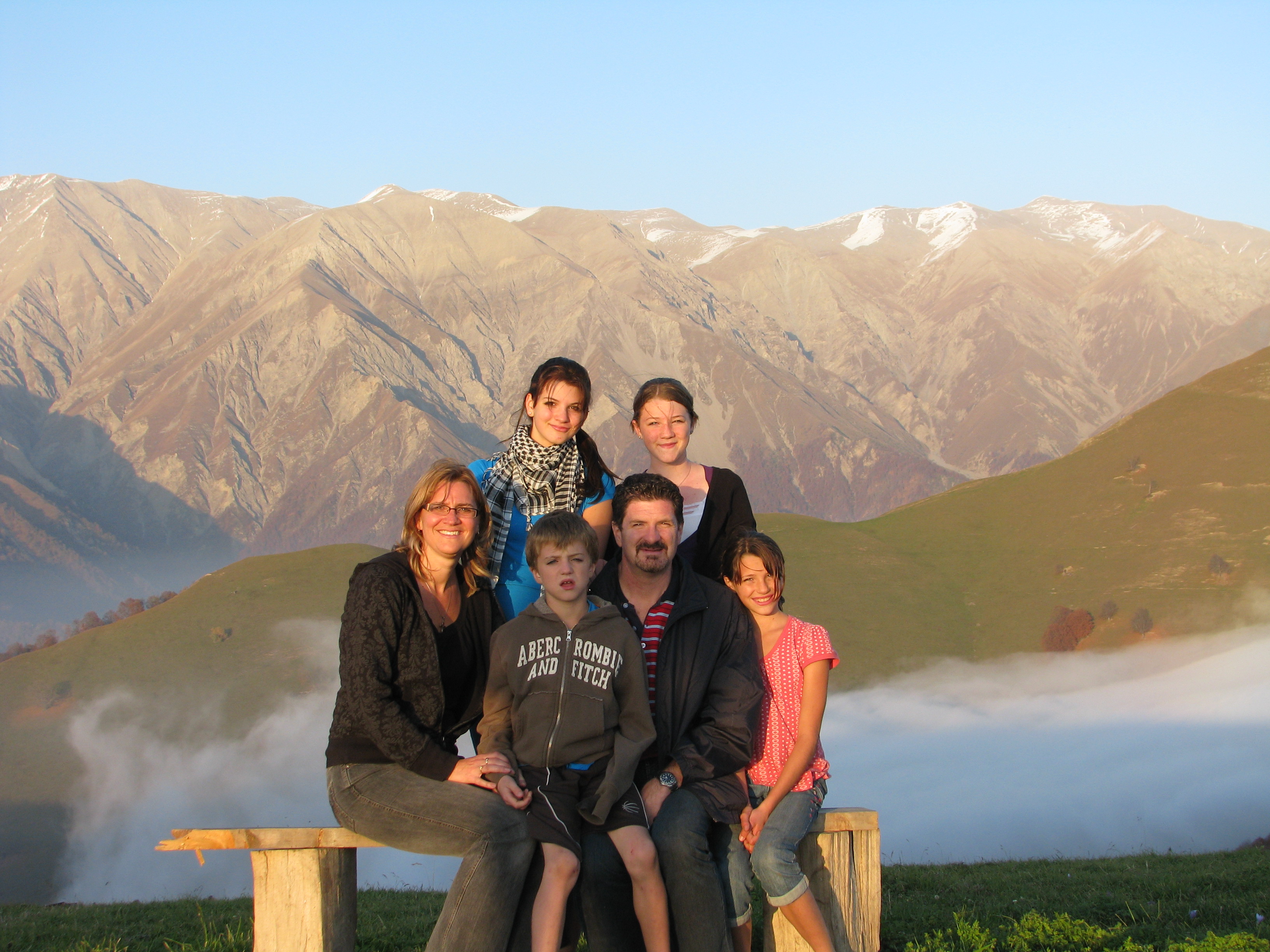 early Christianity reached this part of the world.
After lunch on Friday some friends joined us from Baku and we hike to some other ruins that once served as a military outpost in the 15th century. Then we had an amazing drive up a very small and narrow dirt road. We needed our 4 wheel drive for certain and we were on edge for all 7 kilometers. But the view at the top was amazing. We were way above the clouds.
The weekend was a super little great away for our family. We came back by Saturday evening with a smooth trip home. It is always good to get
out of the city and see more of the country. It was beautiful.
One Response to "Visit to Sheki"
on 31 Oct 2009 at 6:15 pm

1

Janette Gehl

Great to hear about your weekend adventure and see a pic of the family! God Bless you as you continue in your service to Him!
Leave a Reply