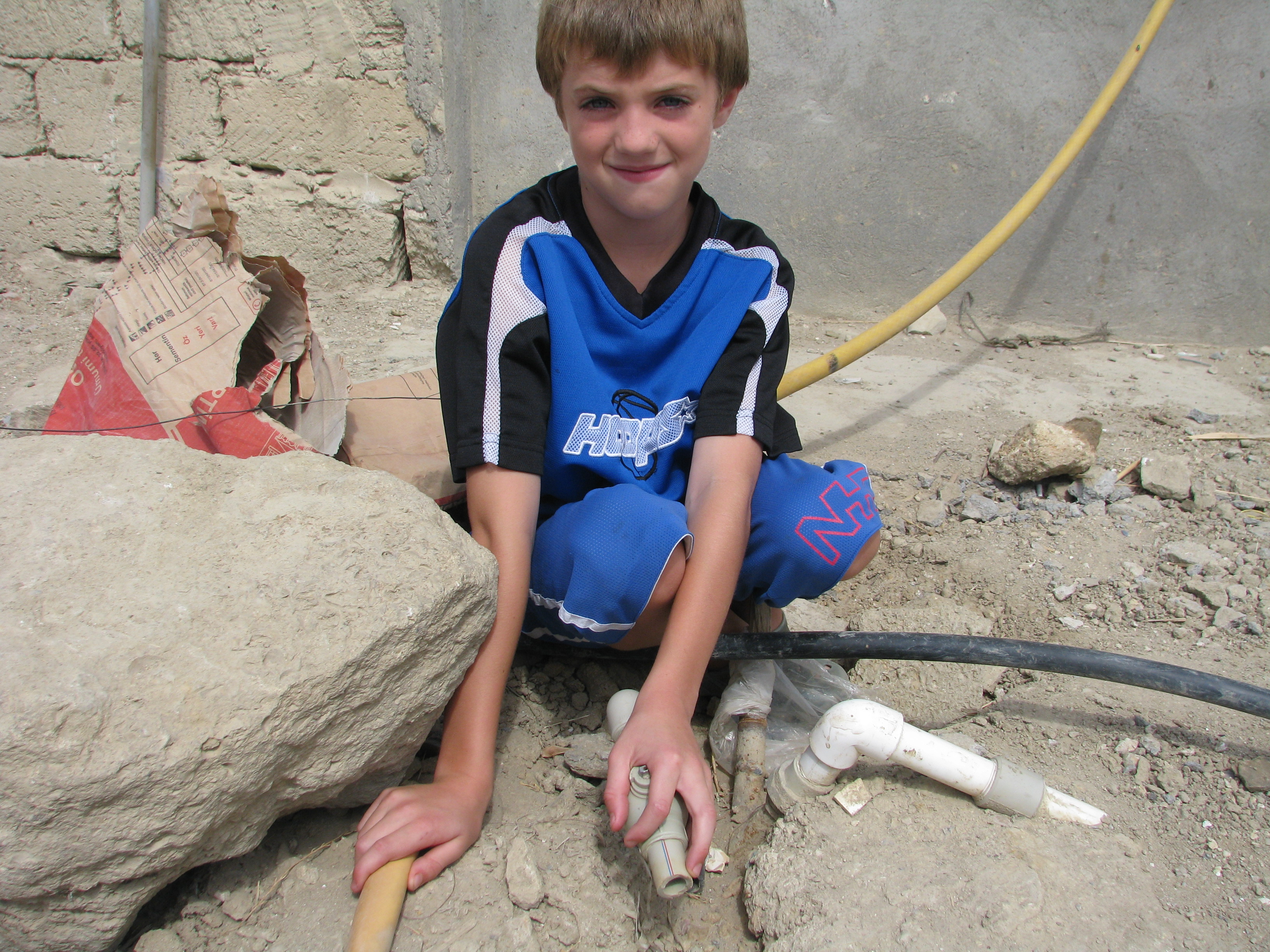 A few days ago we returned from our summer trip to Canada. We had a good trip which means, the flights were on time, the kids traveled well and all our luggage arrived. The weather here is hot and dusty but that's what we expected for the month of August.
While we were gone the people staying in our house said there was no water coming in from the city. They were using water from our holding tank. So on Saturday (our water day) I decided to go out and investigate. It didn't take me long to find the problem. Someone (or something) had cut off our pipe out on the street. You can see the valve and pipe in the picture with Jacob.
Of course, none of the neighbours know what happened, it just did. So, what can you do? I'll have to called a friend to bring over a plumber and fix it back up. However, I heard from people that the city is short on water and its unlikely we'll get some flowing into the house anyway. So, that's when I knew I was back home in Baku. And you know, despite the water problems, it's nice to be back.
David
One Response to "Back to reality in Baku!"
on 31 Aug 2009 at 4:05 pm

1

Chris

The more I hear about life in Baku, the more I pray for you and your family. We take so much for granted here in Canada. As I look out at the lake and see our abundance of fresh water, I think of your stories of only getting a limited amount of water on specified days … and even then it isn't guaranteed. Continuing to pray
Leave a Reply