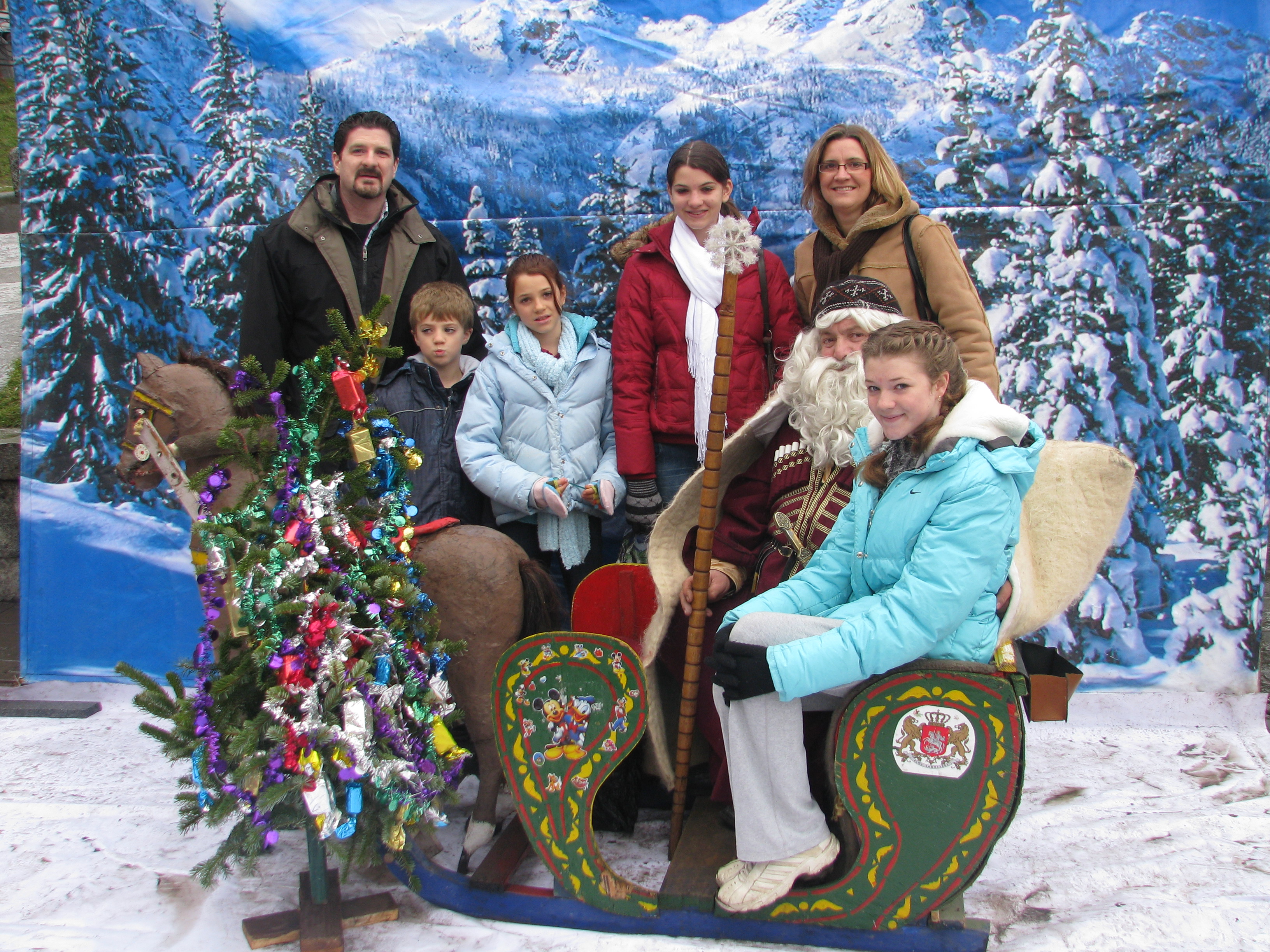 Sunday night we hopped on the midnight train to Georgia (that reminds me of a song). Our kids have three weeks of holidays so we thought we would take a few days away. The train ride to Tbilisi is cheap and the train isn't too bad. There are sleeper cars so you can rest. But we couldn't adjust the heat and so it was like little steam rooms.
In Tbilisi we had booked a hotel for a couple nights. We had no major plans other than to hang-out, swim in the hotel pool, play some games, shop and eat out at restaurants. It was a very lazy schedule.
Georgia is a Christian country and the orthodox church uses another calendar. That meant yesterday (January 7) was Christmas. We had this picture taken outside a McDonald's near our hotel. The city was very busy and there were lots of Christmas lights and decorations up. It was a good time to visit.
Last night, we boarded the train and arrived in Baku around 9:30 this morning. It was a good little get-away and I think everyone enjoyed it. But it's always nice to get home!
David
One Response to "Merry Christmas (again) - from Georgia!"
on 01 Feb 2009 at 9:45 am

1

Tom Lumsden

Hi David and Rhonda

Hope you folks are all keeping well.

We want to let you know that Winnie Hamilin died on Thurs Jan. 29th. The funeral is being held in KGT on Sun 1st Feb

We know Winnie held you in high esteem (we used to joke and say she thought the sun rose and set on David)

Hope to see you again ,maybe if were visiting Clarks at Spring Bay

Say hello to your dad, hope he's keeping healthy

From Tom and Julie
Leave a Reply