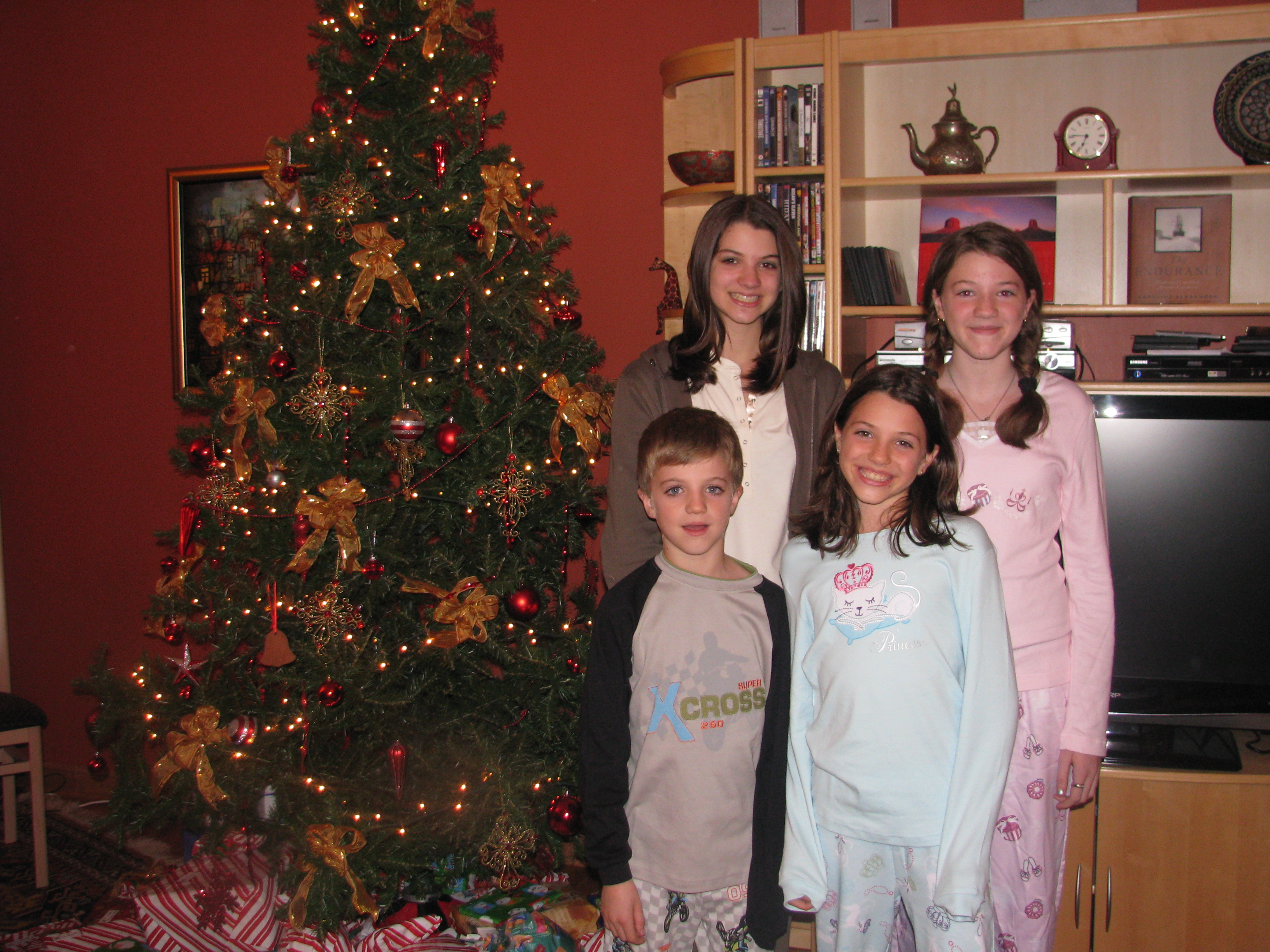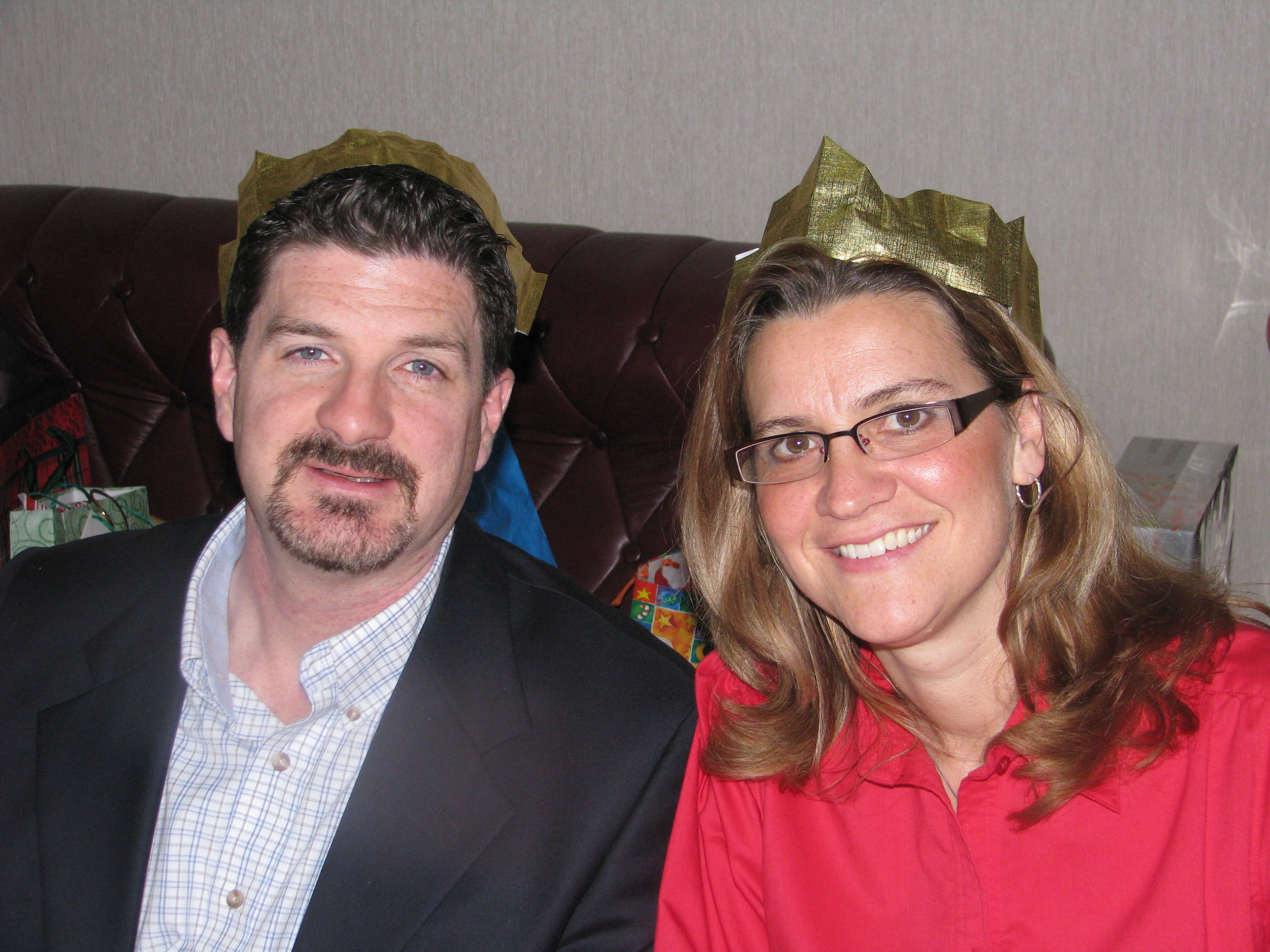 I just wanted to take a moment to Wish all our friends and family a Merry Christmas.  One of the difficult things about being overseas is that we have to celebrate special occasions without all of you.  We are blessed to have new friends that have become like family to us but we truly miss our friends and family from home.
I am sitting looking out over the city of Baku–it is Christmas Eve day and the day is clear, sunny and mild.  I am guessing it is probably about 10 degrees celcius.  The kids are running in and outside with just their sweat shirts on.  Michaella is making menus for our Christmas Eve celebration tonight and name cards for our Christmas Day dinner tomorrow.  We will spend a lovely evening tonight with just our immediate family.
David spent part of the day finishing up his Christmas shopping and Rhonda and the girls spent most of the day in the kitchen preparing hors d'oeuvres for tonight's celebration.  We have cabbage rolls, spring rolls, pot stickers, stuffed mushrooms, chicken wings, bacon-wrapped water chestnut, veggie tray and cheese and crackers on the menu for tonight.  I needed to include all the menu items for my mother's sake since she always loves to know what we eat!
Our Christmas tree is lovely and has many gifts tucked under it.  The kids are sooooo excited to open one gift tonight and then stockings and presents on Christmas day.  It was challenging shopping here in Baku this year.  We didn't have gifts sent in from Canada but I think we will all appreciate the things that were purchased.
Tomorrow we will have 17 people over for a turkey/ham dinner.  Everyone will bring some food to contribute to our meal and we will share gifts, food and love.  We are so blessed with wonderful friends here.
As I sit and think of another year almost gone.  I am thankful to God for this past year.  I am thankful that He came as a baby and through His life, has offered us the greatest hope that could ever be offered.  I am thankful for the family he has blessed me with and the guidance He gives to each of us as we put our hope and trust in HIM.
I wish you and your family all the best this Christmas Season.
Love, Rhonda
The kids got new pjs and opened them on Christmas Eve. Thanks Grandma!
3 Responses to "Merry Christmas"
on 24 Dec 2008 at 9:55 am

1

Gord Sullivan

Hello to the Fortune family.

Just read your blog and wanted to be sure to send Christmas greetings from our home to yours………:o)

on 25 Dec 2008 at 2:26 am

2

Erika & John

Thank you so much for the phone call. We all appreciated it so much. Eventhough we could not be there with you Rhonda, David, Michaella, Marissa, Erin and Jacob, our hearts were with you and it was great talking to you. Your Christmas Eve sounded lovely. Tell the girls that I certainly would have enjoyed all the things that they made. We all went to our church here in Markstay (as almost all the other churches had to cancel their Christmas Eve service due to winter storm warnings) and it was wonderful singing Christmas Carols… Dad and I, Greg & Peggy, Carley, Hudson and Lindsay. We have had more than our share of snow. We will try to take some pictures and send them to you.

on 25 Dec 2008 at 1:11 pm

3

Erika & John

Nice picture of the tree and the kids!!!!

E & J
Leave a Reply