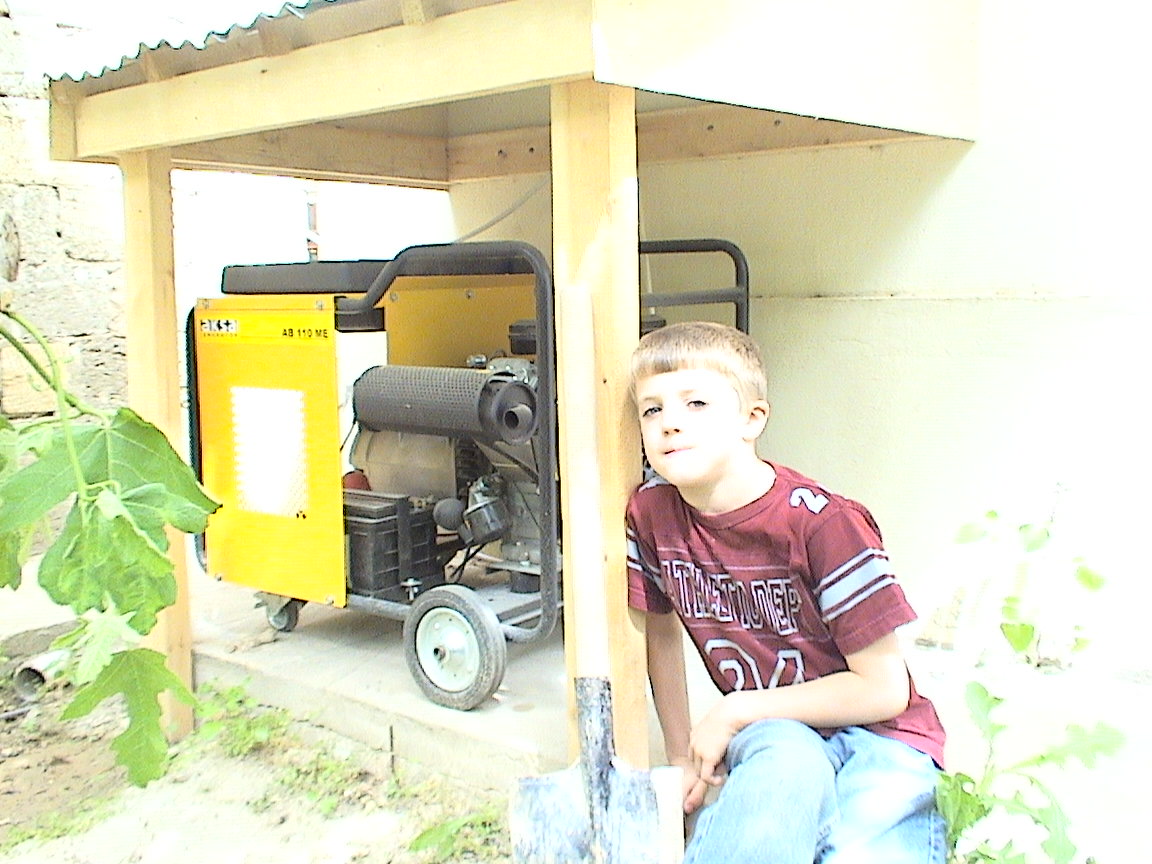 During the month of September the weather has been warm and sunny. It is one of our favourite months here. But all good things come to an end. The fall season has arrived. The new season is marked by overcast weather and rain. We haven't had much rain since May (no real accumulation) but in the last few days we have had lots.
On my way to church Sunday morning the majority of the roads were flooded. There is not a proper drainage system in most of the city. At one point the water came up to the bottom of the car. Two other vehicles had stalled and the owners were pushing them out of the water. Thankfully we made it through. Once the rain stops everything turns to mud. The dry dust of the summer months turns to a thick mucky substance that sticks to everything.
The rain also exposes another problem, poor electrical connections. Since returning from Canada in August we haven't had any power interruptions, until the rain started. Now we have had 3 days with electrical blackouts. Yesterday the power was off from 6:30 AM to 6:00 PM. And again this morning from about 10:30 AM to 12:30 PM. We expect this to continue throughout the week. Eventually all the weaker parts of the line will be fixed up and the power should be more consistent. However, we know over the winter months anything is possible. So we are extra grateful for our generator. While the neighbours may find it noisy we are just happy to be able to run it a few hours per day if needed. It makes all the difference. We can pretty well run everything in the house when the generator is on, including the water system.
This week the kids have 3 days off school, so we'll be hanging around home and may just need the generator more than we planned.
David
Leave a Reply