September 21st, 2008 by Rhonda
Today we had an Open House for our church's new office space.  We have called it the BIF (Baku International Church) Ministry Centre.  It serves two purposes: a place for staff to have an office to study and  meet with people and also for a Prayer Ministry (The House of Prayer)  to have space to meet.  It will be open to different groups as needed and small groups will have a place to gather as well.  The Men's Breakfast meets there every Thursday morning now.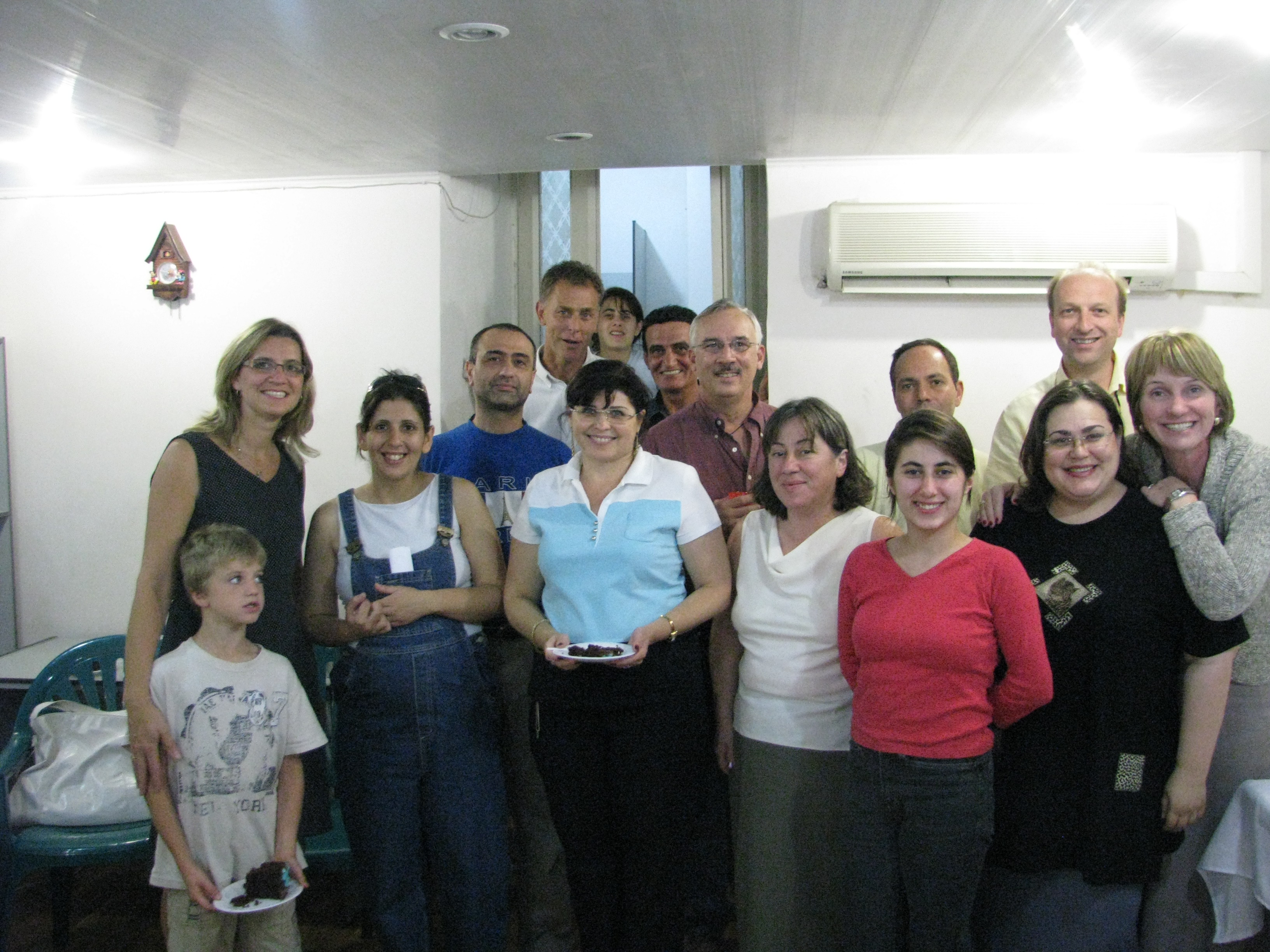 It was great to have the opportunity of inviting our church community to come.  We offered a prayer of dedication and had a nice time of visiting.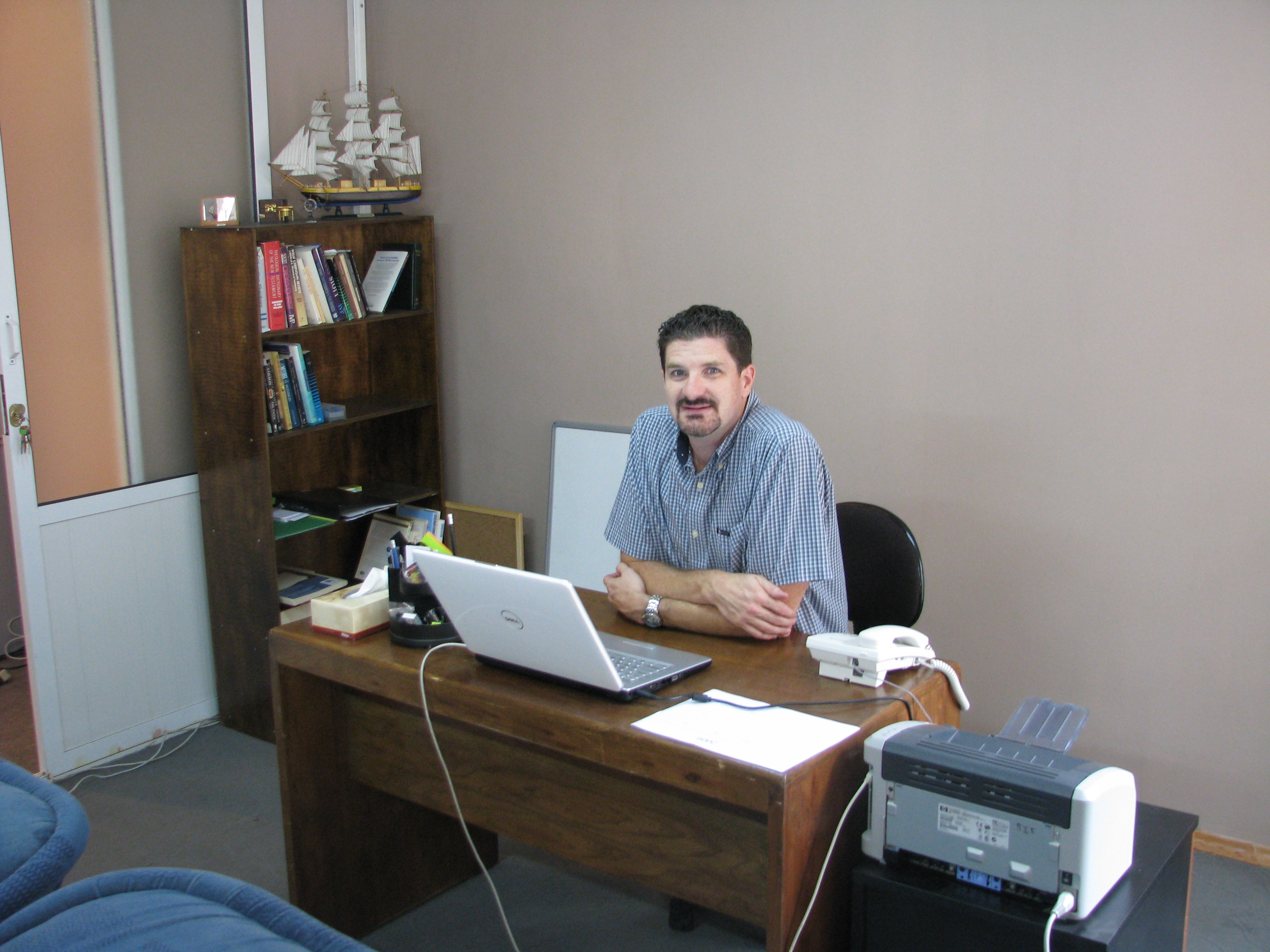 Renting office space is a good step forward for the church.  Up until now, any gatherings have had to take place in people's homes throughout the week as we rent space in a school solely on Sunday.  We trust that this move forward will allow more opportunities to serve people and will be a positive presence in the city of Baku.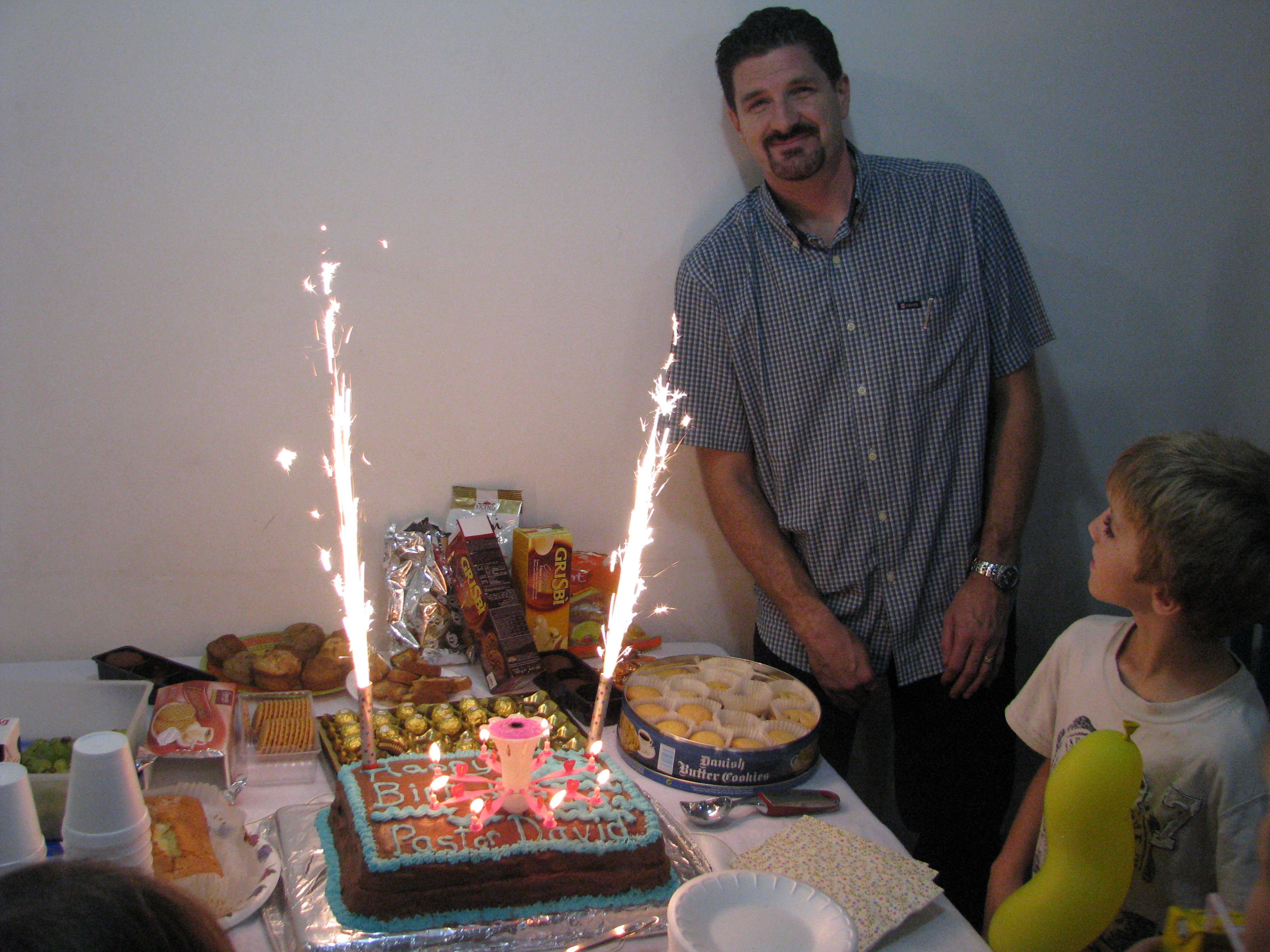 It was David's Birthday yesterday so we were also able to celebrate his birthday with a cake, candles and the opportunity of  wishing  him all the best in the year to come. 
 We had a great day celebrating God's provision and blessings to our church and in our lives.
 I liked the Birthday Card that our Youth Pastor, Joe Plante, gave to David:
Pastor Admiral David,
At the annual acknowledgement of an awesome guy's arrival in the world, "are" family affirms all the amazing areas that the affluence of your being affects.  All you are is an aspiration to anyone with any sense at all.  My aorta's aim is that this article affirms and acknowledges all that you are to us.
As Always Agape,
Aoe and Amy and Alena
(All things are awesome with alliteration, and I've heard Canadians like "A's".
PS  I've appropriately started 43 of the words on the this card with the letter "A".
3 Responses to "BIF Ministry Centre"
on 21 Sep 2008 at 3:38 pm

1

Gord Sullivan

Happy Birthday Pastor David. So glad you are keeping this site a lot more up to date.

Gord

on 25 Sep 2008 at 10:57 pm

2

Erika

Hi Fortunes

It is nice to go on your website and see what is happening in your busy lives. I know that you will enjoy your 'new' office where you can have your own space

We check it regularly…. keep up the good work!

Love
Nannie Mayhew

on 03 Oct 2008 at 6:08 pm

3

Ange

Great to see you have the space…and see keep current with you through your web site. Thanks.

ange.
Leave a Reply