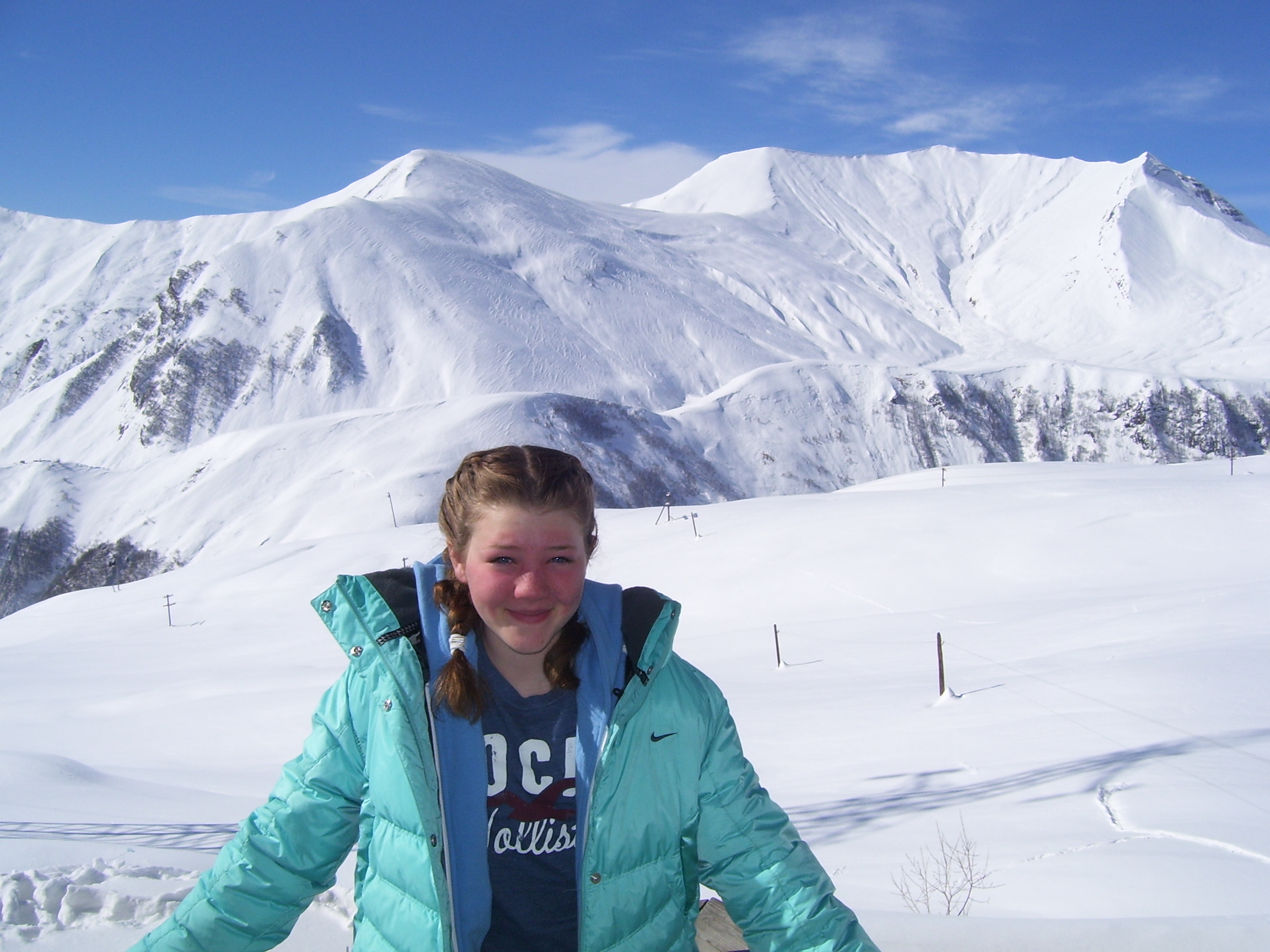 On the weekend my sister, my mother and i went to Gudauri, Georgia. the country not the state. It was so beautiful because there was SO much snow! There was like 6 feet of snow! It was up in the mountains and it was so nice.
On the first and second day, thursday- friday we went to the train station in baku and boarded the train which would be our home for the next 15 hours. After a long and exhausting ride we arrived in Tiblisi, Georgia. We stopped at McDonalds for lunch, then got on a bus for a 3 hour trip to Gudauri. We rested for a while then had dinner, (i personally strongly disliked the food) then went for our first sesion that was taught by my mom.
On the third day, saturday, we started by waking up and having breakfast. Then we got all our clothes on and headed for the slopes. Skiing was great and it was the perfect weather, but a bit too sunny for some people! Everyone got insainly sunburt, as you can see from my picture. Mine wasn't so bad. you should have seen some of the other girls! No one wore sunscreen because, who would have thought of wearing sunscreen skiing in Georgia? Ptt! No one!
Sunday was pretty hard because we had to go on a 15 hour train ride with our crimson faces. Mine didn't hurt so bad but it was school pictures the next day after we got back… i felt so embarassed! My picture is awful!
THE TRAIN
The train was awesome in my opinion! I adored it. It was so cozy and we all got our own bunk bed and we had lots of food. I also got to set up the little shelf with all my things. I loved it! However the washrooms were not so enjoyable. they were pretty nasty, and you don't know nasty until you have lived in Azerbaijan! I dreaded going to the wash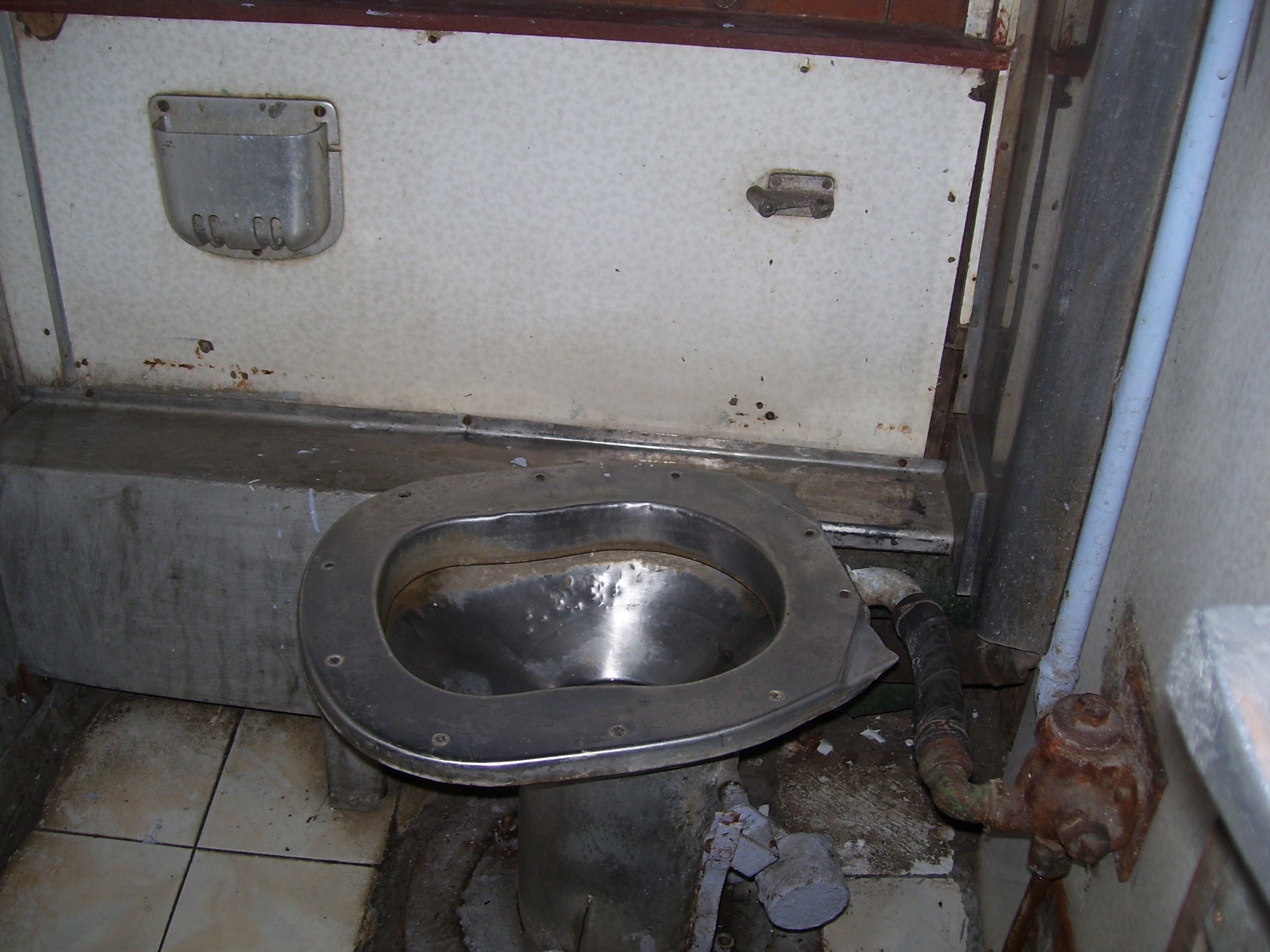 room on that voyage.
Well that's pretty much my trip to Georgia, well at least what i can fit on this page. Goodbye for now and thank you for reading,
             Marissa Fortune 
One Response to "Ski Trip to Georgia"
on 08 Mar 2008 at 2:06 pm

1

Diane Reed

Glad you had fun. I know how you sunburn. Remember when you came with us to the waterpark in Hamilton when you were with us for the day? Quite a while ago now, but I remember how sunburned we all got except for Holly. Yeah who would've thought of sunscreen. That's usually for summer.
Leave a Reply