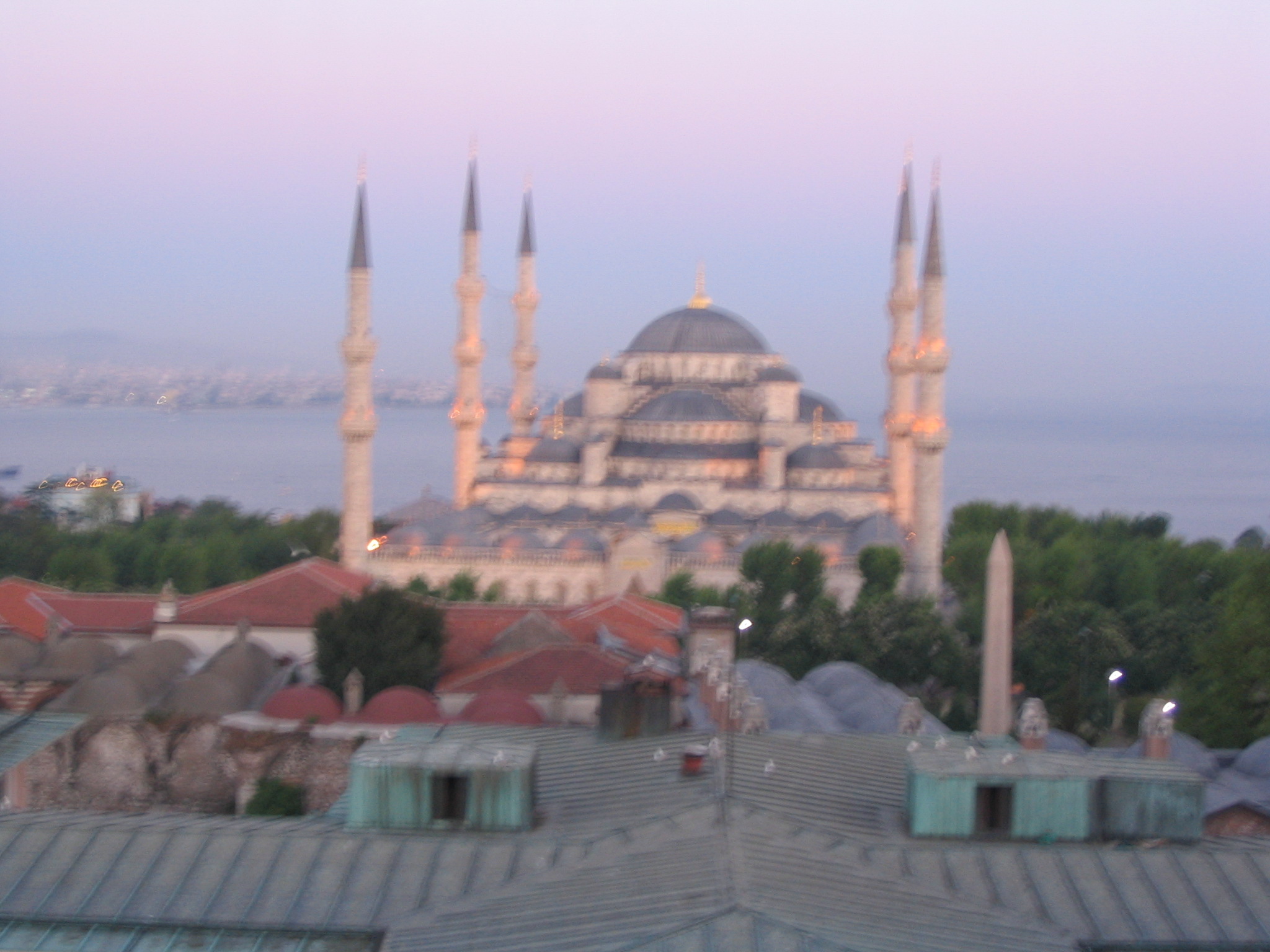 We are gradually getting back to everyday life after a trip to Turkey in the first week of November. Everyone had a great time. We started in Istanbul, an amazing city. Our hotel was in the old part of the city near some of the most well known sites. Our first day there we had a tour of the Blue Mosque and the Sultan's Palace. There has been a city on that location since before the time of Christ. On our second day we took a tour up the Bosphus strait which seperates Europe and Asia. It was a beautiful day to be on the water and Jacob even got to drive the boat. We all enjoyed being tourists and going to a Starbucks.
Then we flew to Antayla on the Mediterranean Sea. The purpose of the trip was to join our company retreat. We met some friends from Canada and also some new coworkers in this part of the world. The children enjoyed swimming and eating at the buffet. We did manage to spend one warm morning on the beach - great!
I'd love to show you pictures of our trip but we developed a problem with our camera. I'm still hopeful we can get the pictures recovered. You'll just have to believe us when we say it was all beautiful. (The picture shown here was from Rhonda's trip in May.)
Now we are all back at school or work. November is passing quickly and we are looking forward to Rhonda's parents arriving in December. We have been invited to an American Thanksgiving dinner this week and that brings me back to the subject of turkey. So that's enough for now.  Drop us a line and let us know how you are doing?
David
2 Responses to "Trip to Turkey"
on 27 Nov 2007 at 9:39 am

1

Janice Ahlberg

Hi there Fortunes!
What a wonderful, new, international life you have taken on! Good for your guys! What an amazing adventure. Glad to read that all is going well. Take care, Janice

Hey Guys! I was chatting with David Boyd last week - he said he was hangin' with you guys in Turkey. Small world (even though it REALLY doesn't seem like THAT small of a world these days….)

Anyways, just wanted to let you know that Amber and I think of you guys often… and especially of Michaella. I hope you guys are settling in OK… hard to believe it's been almost a year!

Anyways… we should chat soon!

- Ryan
Leave a Reply