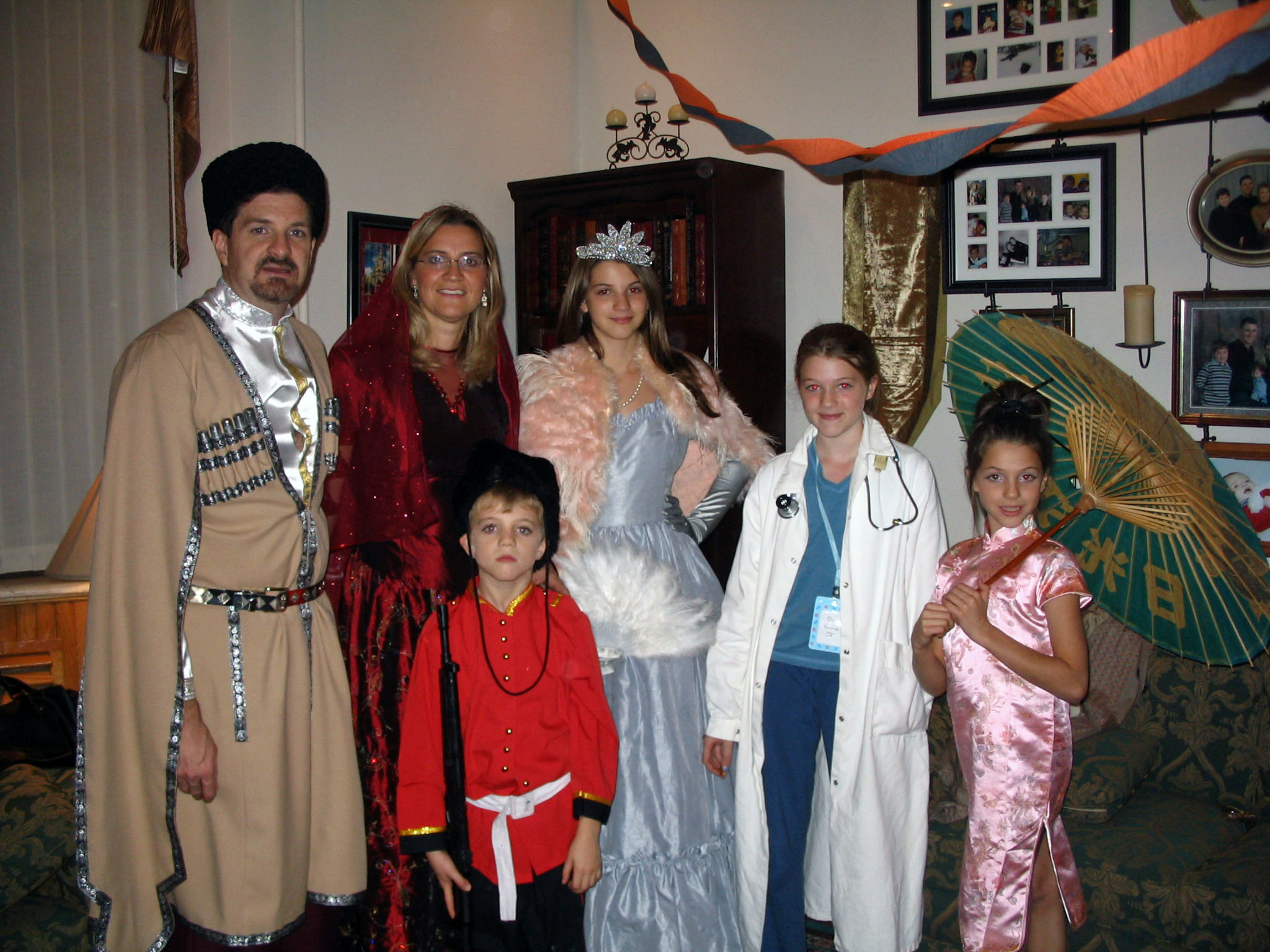 There isn't much to go and do in Baku, so when someone has a party we get all excited. Saturday night we were invited to a dress-up party. It was actually someone from Michaella's class at school, but parents and other family members were invited as well. The only catch was that we all had to dress-up. Rhonda and I are not overly creative in this area. Marissa loves to dress up and had several options. We got lucky and were able to borrow some Azeri costumes from another family here in the city. Michaella was a princess, Marissa was a doctor, Erin was dressed in Chinese clothing (that Marissa brought back from China) and Jake was a soldier (red coat).
We had a great time. There were games for the kids and lots of food for the adults. It was a good chance to get out and meet a number of new people. It's always great to make new contacts and hear what has brought them to Baku. It was a great evening, one the kids and parents all enjoyed.
5 Responses to "All Dressed Up"
on 30 Oct 2007 at 11:55 am

1

Kim

WOW! you guys look fabulous. That must have been a great party. We can't even get adults to dress up for Halloween. You look like royality.

Hi Guys

You look fabulous!!!! I have to dress up for school tomorrow and I have no idea what as. I need your advice Marissa.

Erin…. you are the cutest little geisha girl I ever saw and Jacob you take your job as a soldier VERY seriously. Michaella you are gorgeous and Marissa, I would like to book an appointment with you!!!

Love you lots
Nannie

This is the best family portrait I have ever seen!

Hi Guys,

You all look Amazing!

I am not sure when your back in Canada but I will be there in Jan 2008 for a couple months. Lets make contact if your there.

I know you guys. I go to Tisa as well and Im in M1.
Leave a Reply